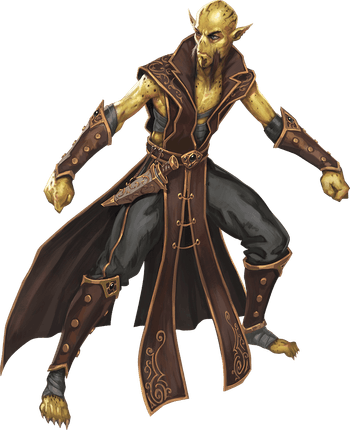 Githzerai Monk
Medium humanoid (gith)
Challenge

2
---
---
---
Speed 5 m.
Skills Athletics +3 (14), Brawn +3 (14), Insight +4 (15), Perception +4 (15), Psionics +4 (15)
Languages Gith
---
Psychic Defense. While the githzerai is wearing no armor and wielding no shield, its Defense includes its Wisdom.
Spellcasting. The githzerai monk uses Psionics (Wis) to cast spells (spell save DC 12, +4 to hit with spell attacks). It has 2 mana, a mana limit of 1, regains all expended mana when it finishes a long rest and regains half its total mana when it finishes a short rest. It knows the following spells:
Cantrips (at will): minor telekinesis
1 mana: feather fall, force shield, striding and springing
Actions (2)
Unarmed Strike. Melee Weapon Attack: +4 to hit, reach 1 m. Hit: 6 (1d8 + 2) bludgeoning damage plus 9 (2d8) psychic damage. This is a magic weapon attack.
mm
No concoctions, maneuvers, or spells
All creatures in this system should have maneuvers or spells. You should add some maneuvers or spells to this creature. If you do so, please make a suggestion on github so I can finish adding maneuvers and spells to all creatures via https://github.com/mlenser/kryx-rpg-issues/issues/9