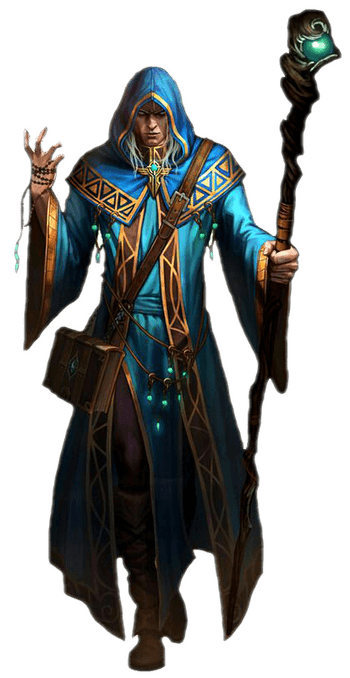 Mage
Medium humanoid (any species)
Challenge

6
---
STR

−1
DEX

2
CON

0
INT

3
WIS

1
CHA

0
---
Defense note −2 without mage armor
---
Speed 5 m.
Languages any four languages
Actions (2)
Dagger. Melee or Ranged Weapon Attack: +5 to hit, reach 1 m. or range 3/10 m. Hit: 4 (1d4 + 2) piercing damage.
No concoctions, maneuvers, or spells
All creatures in this system should have maneuvers or spells. You should add some maneuvers or spells to this creature. If you do so, please make a suggestion on github so I can finish adding maneuvers and spells to all creatures via https://github.com/mlenser/kryx-rpg-issues/issues/9.