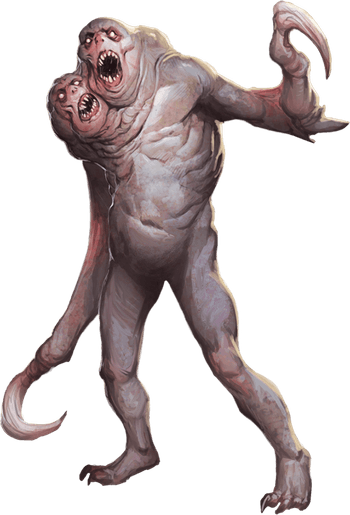 The Angry
Medium monstrosity
Challenge

13
---
STR

3
DEX

1
CON

4
INT

−1
WIS

1
CHA

−2
---
Defense note natural armor
Damage resistances bludgeoning, piercing, slashing while in dim light or darkness
---
Speed 5 m.
Senses darkvision 10 m.
Languages Common
---
Rising Anger. If another creature deals damage to the Angry, the Angry's attack rolls have advantage until the end of its next turn, and the first time it hits with a hook attack on its next turn, the attack's target takes an extra 19 (3d12) psychic damage.
On its turn, the Angry has disadvantage on attack rolls if no other creature has dealt damage to it since the end of its last turn.
Actions (2)
Hook. Melee Weapon Attack: +8 to hit, reach 1 m. Hit: 16 (2d12 + 3) piercing damage.
Underdark, Urbanmtof
No concoctions, maneuvers, or spells
All creatures in this system should have maneuvers or spells. You should add some maneuvers or spells to this creature. If you do so, please make a suggestion on github so I can finish adding maneuvers and spells to all creatures via https://github.com/mlenser/kryx-rpg-issues/issues/9.