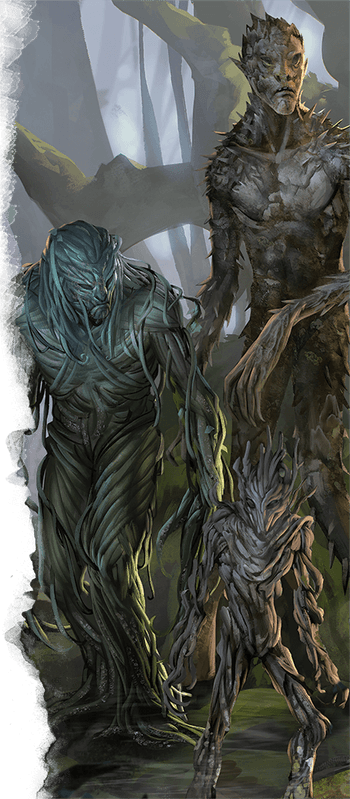 Twig Blight
Small plant
Challenge

⅛
---
STR

−2
DEX

1
CON

1
INT

−3
WIS

−1
CHA

−4
---
Defense note natural armor
Damage vulnerabilities fire
---
Speed 4 m.
Senses blindsight 10 m. (blind beyond this radius)
Languages understands Common but can't speak
---
False Appearance. While the twig blight remains motionless, it is indistinguishable from an ordinary dead shrub.
Maneuvers. The twig blight uses maneuvers (maneuver save Difficulty 11). It has 1 stamina die which is a d8 and regains its stamina die when it finishes a short or long rest. It knows the following maneuvers:
1 stamina die: ambush, grievous wound, spring attack, stalking shadow
Actions (1)
Claws. Melee Weapon Attack: +2 to hit. Hit: 3 (1d4 + 1) piercing damage.
Feywild, Forestmm