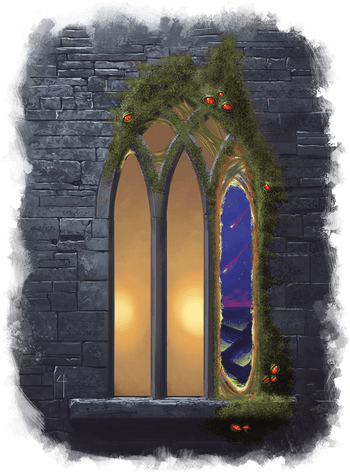 Alkilith
Medium fiend (demon)
Challenge

11
---
STR

1
DEX

4
CON

6
INT

−2
WIS

0
CHA

−2
---
20
Soak

1
Fort

+10
Ref

+6
Will

−1
Defense note natural armor
Damage resistances acid, cold, fire, lightning; bludgeoning, piercing, and slashing from attacks that aren't cold iron
Damage immunities poison
---
Speed 8 m.
Senses darkvision 20 m.
Languages understands Abyssal but can't speak
---
Amorphous. The alkilith can move through a space as narrow as 2 centimeters wide without squeezing.
False Appearance. While the alkilith is motionless, it is indistinguishable from an ordinary slime or fungus.
Foment Madness. Any creature that isn't a demon that starts its turn within 5 meters of the alkilith must succeed on a Difficulty 18 Will saving throw, or it hears a faint buzzing in its head for a moment and has disadvantage on its next attack roll, saving throw, or ability check.
If the saving throw against Foment Madness fails by 5 or more, the creature is instead subjected to the confusion spell for 1 minute (no concentration required by the alkilith). While under the effect of that confusion, the creature is immune to Foment Madness.
Magic Resistance. The alkilith has advantage on saving throws against spells and other magical effects.
Actions (3)
Tentacle. Melee Weapon Attack: +8 to hit, reach 3 m. Hit: 18 (4d6 + 4) acid damage.
Underdark, Urbanmtof
No concoctions, maneuvers, or spells
All creatures in this system should have maneuvers or spells. You should add some maneuvers or spells to this creature. If you do so, please make a suggestion on github so I can finish adding maneuvers and spells to all creatures via https://github.com/mlenser/kryx-rpg-issues/issues/9.