Adventurers are extraordinary people, driven by a thirst for excitement into a life that others would never dare lead. They are heroes, compelled to explore the dark places of the world and take on the challenges that lesser women and men can't stand against.
Class is the primary definition of what your character can do, it's more than a profession; it's your character's calling. Class shapes the way you think about the world and interact with it and your relationship with other people and powers in the multiverse. A warrior, for example, might view the world in pragmatic terms of strategy and maneuvering, and see themselves as just a pawn in a much larger game. An acolyte, by contrast, might see themselves as a willing servant in a god's unfolding plan or a conflict brewing among various deities. While the warrior has contacts in a mercenary company or army, the acolyte might know a number of priests, paladins, and devotees who share their faith.
Your class gives you a variety of special features, such as a warrior's mastery of weapons and armor, and a wizard's spells. At low levels, your class gives you only two or three features, but as you advance in level you gain more and your existing features often improve. Each class entry includes a table summarizing the benefits you gain at every level, and a detailed explanation of each one.
Acolyte
Acolytes are intermediaries between the mortal world and the distant planes of the gods, imbued with their divine magic. As varied as the gods they serve, acolytes strive to embody the handiwork of their deities.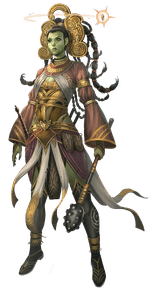 Alchemist
Alchemists are scientists who research and study to understand the world around them. Whether secreted away in a smoky basement laboratory or gleefully experimenting in a well-respected school of magic, the alchemist is often regarded as being just as unstable, unpredictable, and dangerous as the concoctions it brews. The alchemist captures its own potential within the concoctions it creates, infusing them with catalysts to grant impressive skill with poisons, explosives, and all manner of self-transformative effects.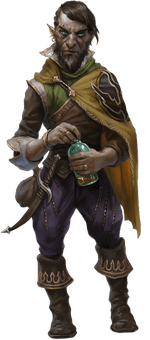 Mage
Mages are drawn to magical energy, defined and united by it. They study these energies that permeate the cosmos, seeking understanding of magic.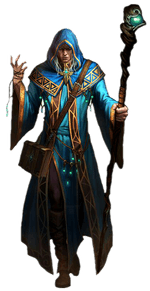 Minstrel
Minstrels are masters of artistry who use powerful performances to influence others. They weave the Words of Creation through words and music to inspire allies, demoralize foes, and manipulate minds.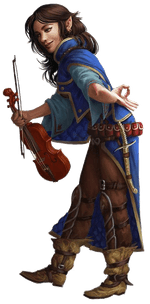 Naturalist
Far from the bustle of cities and towns, past the hedges that shelter the most distant farms from the terrors of the wild, amid the dense-packed trees of trackless forests and across wide and empty plains, naturalists keep their unending watch.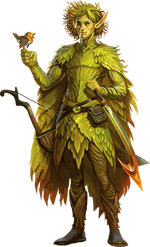 Psionicist
Psionicists shun the world to turn their eyes inward, mastering the full potential of their minds and exploring their psyches before turning to face the world. They harness the power within themselves to create effects that exceed their bodies' mental and physical capabilities.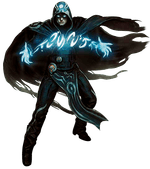 Rogue
Rogues rely on skill, stealth, and their foes' vulnerabilities to get the upper hand in any situation. They have a knack for finding the solution to just about any problem, demonstrating a resourcefulness and versatility that is the cornerstone of any successful adventuring party.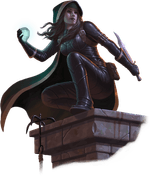 Suffused
Suffused are named for the magical power flowing within. Whether conferred upon them by an exotic bloodline, an otherworldly patron, or exposure to unknown cosmic forces, suffused seek to master magical effects both subtle and spectacular. Emboldened by lives ever threatening to be consumed by their powers, these magic-touched souls endlessly indulge in and refine their abilities. Drawing on the ancient knowledge of beings such as fey nobles, beings who travel the Astral Plane, celestials, dragons, demons, devils, hags, frozen lords and ladies, phoenix, shadow creatures, liches, and alien entities of the Far Realm, suffused harness their power and coax forth ever greater power.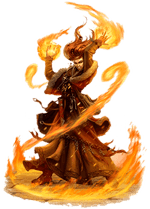 Warrior
Warriors are masters of battle. Questing knights, conquering overlords, royal champions, elite foot soldiers, hardened mercenaries, and bandit kings all share an unparalleled mastery with weapons and armor, and a thorough knowledge of the skills of combat. They are well acquainted with death, both meting it out and staring it defiantly in the face.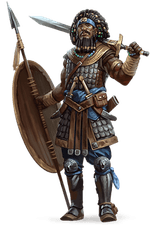 Witchcrafter
Witchcrafters follow the old ways, a path of ritual and wisdom long known yet oft forgotten. Rather than force magic to obey, they bind it, twist it, coerce it, and compromise with it. They follow ancient agreements and techniques to produce results that few fully understand, even those that use them, but they know it will work, for it always has.